Water Safety Night for All Ages (Register Today)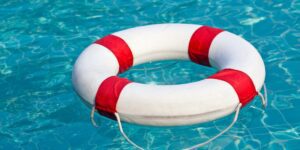 October 1
@
6:00 pm
–
8:00 pm
"Does your child know what to do if he or she accidentally falls into the pool? What if a friend falls in the pool? Do you have questions about children's water safety but aren't sure who to ask?
Come learn valuable skills and ask all the water safety questions you'd like at this informative clinic.
Led by our swim lesson instructors and award-winning lifeguards, this interactive and free event will teach children (and their parents) some valuable tips for staying safe at the pool.
In addition to basic water rescues and education, children will also get an opportunity to use a variety of equipment including lifeguard tubes, shepherds' crooks, and items you may just find lying around a pool deck.
Participants in water safety night may receive a complimentary swim evaluation with recommendations for appropriate swim class placement.
Children 7-10 must be accompanied by an adult 18 or over in a swimsuit.
Children 6 and under must be accompanied by an adult 18 or over in a swimsuit, and the adult must be in the water with the child."

All ages.
Cost: $5.00 per child

When: Sunday, October 1, 2023 (6pm-8pm)
Where: Mountain Park Aquatic Center, 1063 Rockbridge Rd Stone Mountain, GA 30087 (678-277-0870)
REGISTER HERE
---
* SEE FULL GWINNETT EVENT CALENDAR HERE *
---
Don't miss a thing!
Sign up for the RSG e-newsletter!
Follow us on Facebook and Instagram!
---