Expose your kids to the magic of live stage performances while
supporting local artists, schools & theatres!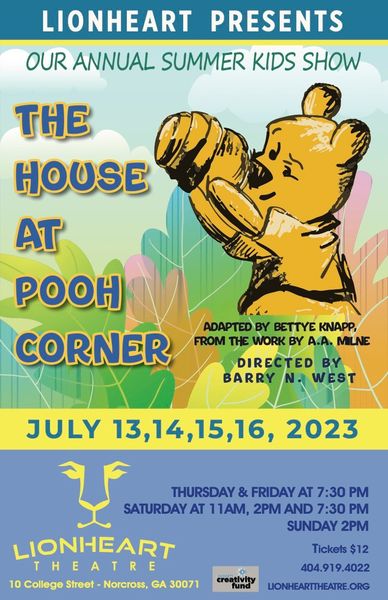 "The House at Pooh Corner" Adapted by Bettye Knapp, From the work by A.A. Milne
Dates: July 13-16, 2023
Directed by Barry West
Christopher Robin has decided to run away with his friends Pooh, Piglet, Eeyore, Tigger and the rest. Probably they'll go to the North Pole or to the South Pole. For there is a dark, mysterious threat that he's to be sent away to Education. Nobody knows exactly what or where that is, and if he's sent to such a distant place, what can his friends possibly do without him? So it's generally agreed that they'll run away. As the situation becomes clearer, Christopher Robin isn't quite so sure that running away is the answer.