The Nativity Ballet by Sugarloaf Preforming Arts Center for FREE! – Saturday, December 2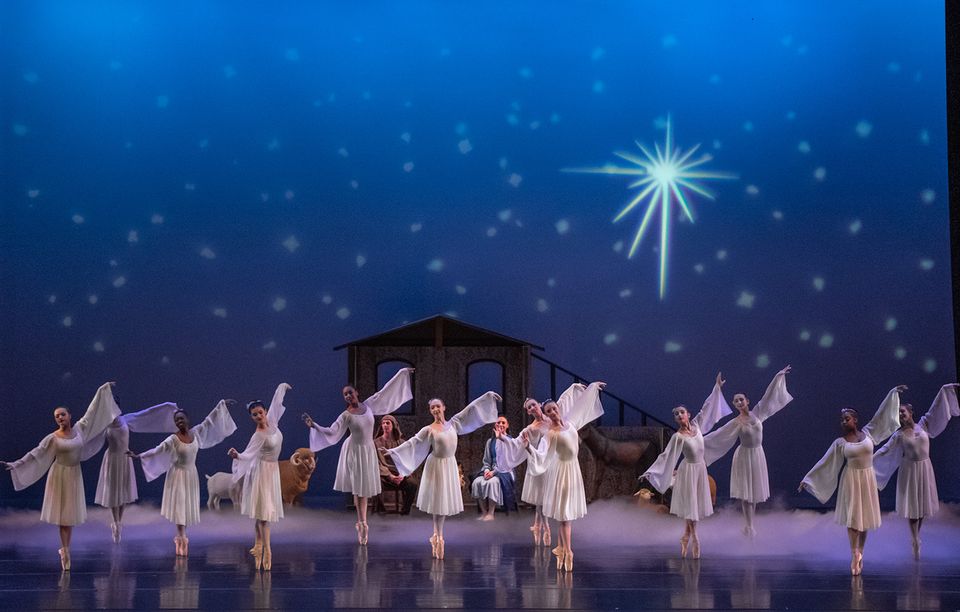 "Embark on a heartwarming journey into the spirit of the season with the Sugarloaf Performing Arts Center's annual Christmas Celebration, featuring their inspiring Nativity Ballet. Marking its 20th anniversary, this stirring performance stands as a treasured offering from our talented dancers to the community. The festivities commence with spellbinding new works presented by local professional dancers, setting the stage for the centerpiece—The Nativity Ballet.
In this brief yet powerful 90-minute production, a cast of 70 skilled dancers, embodying Shepherds, Drummers, Angels, Mary, Joseph, and Wisemen, unites to breathe life into the timeless Christmas narrative. The Nativity Ballet takes center stage on Saturday, December 2nd, with performances at 2:00 PM and 7:00 PM at the Gas South District theater in Duluth, GA. Given the general admission seating, we encourage attendees to arrive early, ensuring they can bask in the heartfelt atmosphere and choose their preferred seating.
While admission remains free, we kindly advise that there may be a parking charge associated with the Gas South District. In the spirit of the season, the Sugarloaf Performing Arts Center invites you to partake in our Season of Giving. As a token of gratitude, attendees are encouraged to contribute to our food drive, benefiting the North Georgia Co-op and our local community. Bring canned or boxed food, gently used coats, and laundry detergent to make a positive impact and share the joy of the holiday season. Join us for an unforgettable celebration of the Nativity Ballet, where the art of dance converges with the authentic warmth of community spirit."
FREE ADMISSION
2 performances at 2pm & 7pm
When: Saturday, December 2, 2023 (2:00pm & 7:00pm)
Location: Gas South District, 6400 Sugarloaf Pkwy, Duluth, GA
Event Link
*SEE FULL GWINNETT EVENT CALENDAR HERE *
---
Don't miss a thing!
Sign up for the RSG e-newsletter!
Follow RSG on Facebook and Instagram!