Join in for a celebration of love, acceptance, and diversity at family-friendly Pride events in Gwinnett County, GA, where everyone is welcome to show their true colors!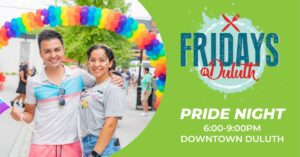 June 2
Event: Fridays-N-Duluth: Pride Night
Celebrate Pride Month with your community! This family-friendly event will feature themed photo-ops, free glitter tattoos and more! Head to Downtown Duluth for food trucks, live music and family-friendly entertainment.

When: Friday, June 2, 2023 (6:00pm-9:00pm)
Cost: Free to Attend
Location: Downtown Duluth, 3142 Hill St, Duluth, GA
Facebook Event Link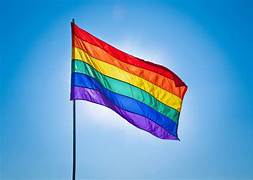 June 8
Event: Community | Pride Month Kickoff
Help the Duluth Branch kick off 2023 Pride Month by making your very own rainbow tie dye! Bring a small white item of your choosing and get ready to have some fun and celebrate all the colors of the rainbow. Space is limited, so register soon!

When: Thursday, June 8, 2023 (6pm-7:30pm)
Location: Duluth Library, 3180 Min Street, Duluth, GA
Registration Link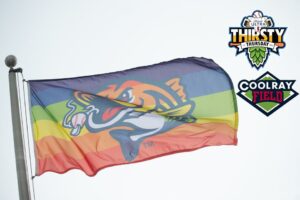 June 8
Event: Pride Night & Thirsty Thursday – Gwinnett Stripers vs. Charlotte Knights

Join us at Coolray Field as we celebrate the LGBTQ+ community for our third annual Pride Night.
Purchase a Pride Pack and receive a Field Box ticket and one clear backpack featuring the Stripers Pride logo. Get tickets here: https://fevo.me/pridepack23
When: Thursday, June 7 (7:05pm)
Location: Coolray Field, Lawrenceville, GA
Facebook Event Link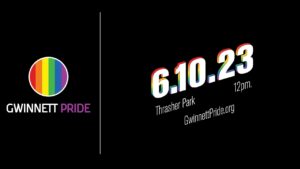 June 10
Event: Gwinnett Pride
"Gwinnett, the fourth most diverse county in the country, will celebrate the LGBTQ+ community, its accomplishments, and the trailblazers who have paved the way for us with Gwinnett Pride.
Join us for a day of entertainers, food, exhibitors, and family-friendly activities that celebrate our continued pursuit of equality.
Gwinnett Pride is the largest gathering of the LGBTQ+ community and allies in the county and one of the largest in the state. Our Pride Celebration will take place on Saturday, June 10 at Thrasher Park in downtown Norcross.
Stay up to date, and help us continue the tradition at gwinnettpride.org."
When: June 10, 2023 at 12pm
Location: Thrasher Park, 93 Park Dr, Norcross, GA 30071
Facebook Event Link
June 10
Event: Bingo Fabulous: Drag Bingo
Join us for our first ever bingo event. Bingo Fabulous is a family friendly drag event to commemorate Pride month this June.  Hosted by the one and only Brent Star with special guest Stiletto and her puppet pals. This delightfully entertaining afternoon is way more than just a game of bingo.
On a side note, it is customary to tip the drag queens at these shows.

When: June 10, 2023 (3:00pm)
Cost: 
$10 Children Tickets
$15 Adult Tickets
Content Advisory: Appropriate for all audiences. Do not come if you don't want to see drag.
Get Tickets Here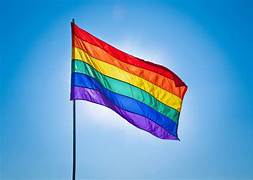 June 20
Event: Pride Jeopardy
Come join our Pride Jeopardy game and demonstrate your trivia knowledge of varying cultural contributions of LGBTQ+ people, history and events from past and present.
Contestants can demonstrate their knowledge of social, economic, political, intellectual and cultural contributions of LGBTQ+ people of past and present, or gain new knowledge they didn't know. It will be a fun evening for contestants and spectators alike to celebrate June's Pride month. 
When: Tuesday June 20 (6:00pm-7:30pm)
Location: Duluth Branch, 3180 Main Street, Duluth, GA
Event Link
June 25
Event: Celebrate Lilburn Pride – 3rd Annual Community Potluck
After a great shared luncheon period kicking off at NOON this year, we plan to later gather for our walk procession through the park area this year along with the drawings for DOOR PRIZES before our good-bye message at 3pm.

When: Sunday, June 25, 2023 (Noon-3pm)
Where: J. B. Williams Park, 4935 Five Forks Trickum Road Southwest Lilburn, GA 30047
Click Here to See Details & Reserve Your Spot


Also check out: 
Northeast Area – Free Mom Hugs
Free Mom Hugs is a group of affirming parents and allies who love the LGBTQ+ community unconditionally.  Join the group to learn about future hugging opportunities. See More