Who's Bad Michael Jackson Tribute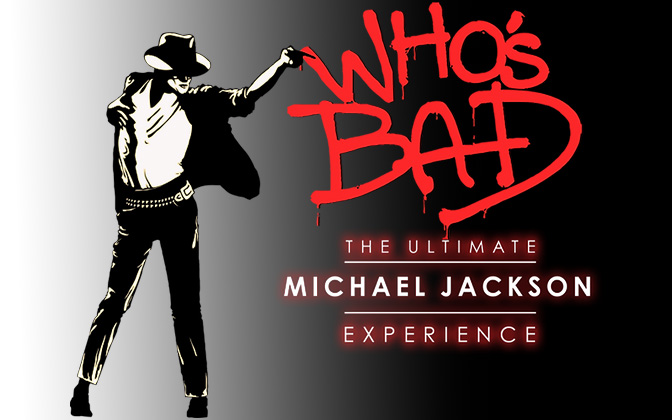 September 23
@
6:00 pm
–
9:00 pm
"Who's Bad – Michael Jackson Tribute has entertained hundreds of thousands of fans around the world since 2004. Dedicated to recreating authentic live experiences, Who's Bad was originally founded by Vamsi Tadepalli in 2003 as a tribute to Michael Jackson's musical legacy.
Each show is designed and constructed through unparalleled study of the artists' original performances, and infused with new energy, so that they can be brought to life for fans by some of the finest entertainment professionals on the planet.
Johnny Porrazzo – 6:00 p.m. (professional entertainer)
Who's Bad – 7:30 p.m."
Purchase a VIP Table
When: Saturday, September 23 (6pm-9pm)
Location: 2342 Oak Rd, Snellville, GA
Event Link
** RETURN TO: GWINNETT EVENT CALENDAR **
---
Don't miss a thing!
Sign up for the RSG e-newsletter!
Follow RSG on Facebook and Instagram!