Celebrate Taylor Swift's Birthday (Ages 10+) – Weds, December 13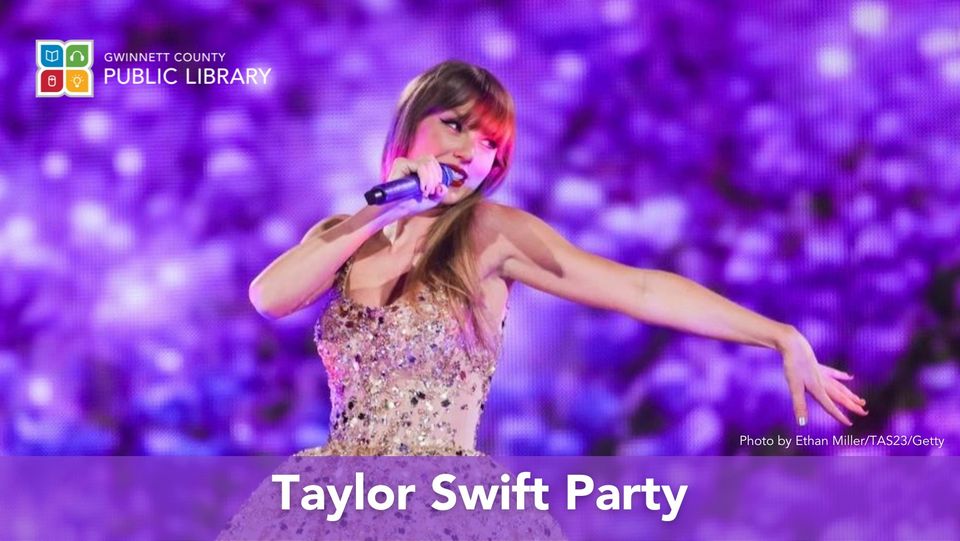 "Celebrate Taylor Swift's birthday with us!
We're celebrating Taylor's birthday with trivia, crafts, games, and, of course, friendship bracelets! You can decorate a bookmark to rep your favorite era, and find some great book recommendations based on album vibes (Taylor's Versions).
Wear your Eras outfit and enter to win a prize!
For Tweens and Teens Ages 10+"
When: Wednesday, December 13, 2023 (6:00-7:30pm)
Location: Lawrenceville Library Branch, 1011 Lawrenceville Hwy, Lawrenceville GA
Event Link
* RETURN TO GWINNETT EVENT CALENDAR HERE *
---
Don't miss a thing!
Sign up for the RSG e-newsletter!
Follow us on Facebook and Instagram!