Pharoahs Of Georgia Let's Go To The Hop car and bike show – Free to Attend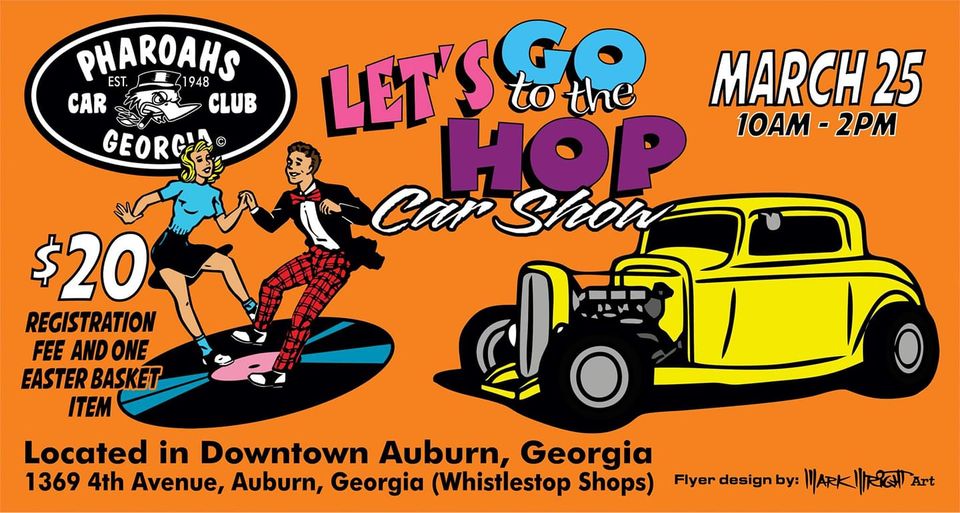 March 25
@
10:00 am
–
2:00 pm
Pharoahs Of Georgia Let's Go To The Hop car and bike show
"Ok you folks it's time for a hopping good time. Dress in you best sock hop attire. And let's twist again all for the Easter bunny as we collect Easter baskets for kids.

Cost: $20+ an Easter basket item to be donated to the Barbra Shedd group.

We will have vendors and sock hop music to dance through the morning.
We do something special every 4th Saturday of the month for our community.And if you like what we do we'd love to have you join our club. We accept 1988 and older year Americans made cars.
Remember it's every kids dream to be a Pharoah"!

Loction: The Whistlestop Shops, 1369 4th Avenue, Auburn, GA
Event Link
*SEE MORE CAR EVENTS LIKE THIS*
Don't miss a thing!
Sign up for the RSG e-newsletter!
Follow RSG on Facebook and Instagram!
* SEE FULL GWINNETT EVENT CALENDAR HERE *