Gwinnett Ballet Theatre Presents "Carmen & Paquita"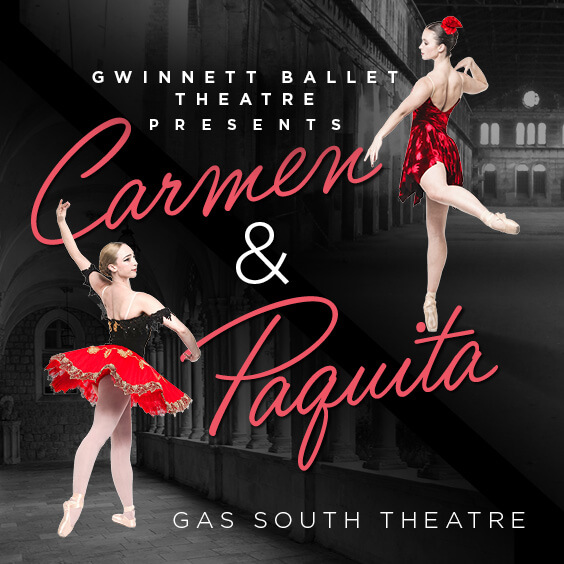 March 4
@
12:00 pm
–
March 5
@
12:00 pm
"Peek into the world of 19th-century Spain through two iconic ballets filled with romance, passion, and intrigue. In this featured spring performance, audience members will transport to Spain through the story of Paquita, a heroine who falls in love and marries Lucien after saving his life, and Carmen, a story of love and fate starring the ultimate femme fatal.
Both classical Paquita, set by our GBT Artistic Director Lori Zamzow-Wire, and contemporary ballet Carmen, choreographed and set by Michael Garrison, are full of precise technique, dazzling costumes, and exciting music. Join us to partake in a night of Spanish flair!
Showtimes:
Saturday, March 4th, at 7:30pm
Sunday, March 5th at 2pm
Get your
here:" EVENT LINK
Don't miss a thing!
Sign up for the RSG e-newsletter!
Follow RSG on Facebook and Instagram!
* SEE FULL GWINNETT EVENT CALENDAR HERE *