Asian International Celebration @LAC (Lawrenceville) FREE!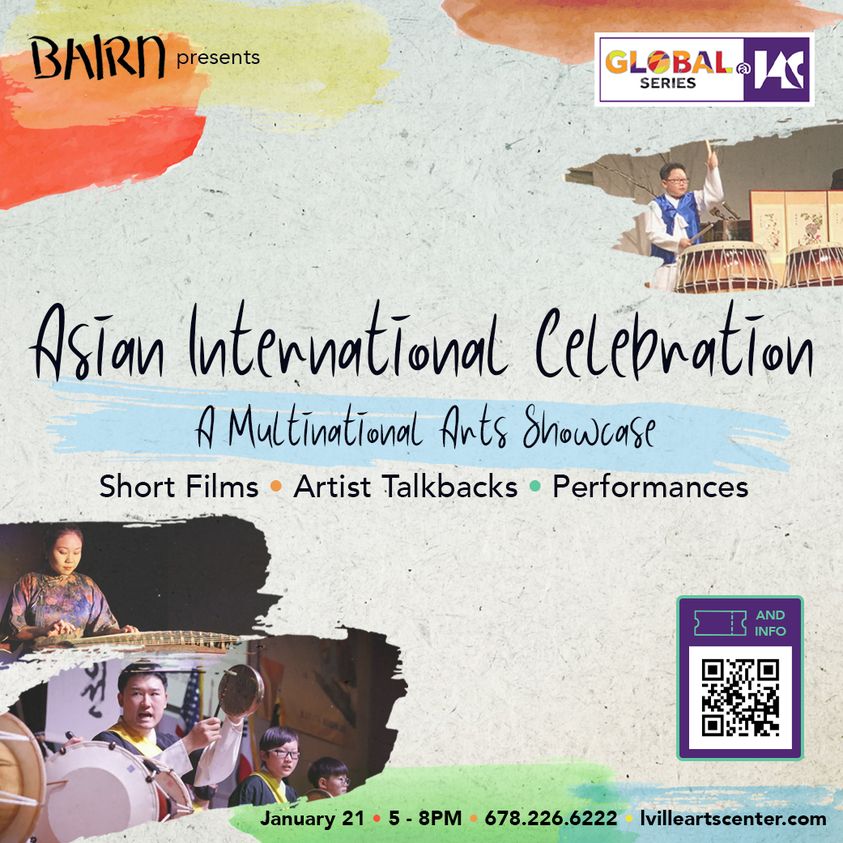 January 21
@
5:00 pm
–
8:00 pm
"Our inaugural Asian International Celebration is dedicated to art forms and artists in our community representing a multitude of Asian heritages.
This event will include live music, dance, drums, spoken word, and short films.
The film and video production company BAIRN, led by Thomas & Evans Nguyen, will be presenting local short films and leading conversations that feature Asian stories.
Scheduled to perform are Samulnori from the Korean Cultural Center, Yao Lu, and more. As many in our community celebrate the Lunar New Year join us for a multi-national celebration of the arts.
Check out the amazing short films that will be shown:
"In Full Bloom" by Maegan Houang – A film about an older Asian woman dealing with grief.
"Americanized" by Erica Eng – A film about an Asian-American student struggling with her identity as "not fully" Asian nor American.
"Lipstick" by Nuhash Humayun – A film about a student struggling with internal desires to be beautiful wearing lipstick.
"Bairn Sessions: Grace Chan" by Bairn – Sister, art enthusiast, music lover, Grace Chan frees herself in dance. Blending traditional ballet with contemporary movement, she believes dance can connect and uplift us all."
Content Advisory: suitable for all ages
Return to Gwinnett Event Calendar