Apaca Barn Tour at Creekwater Alpaca Farm (Snellville)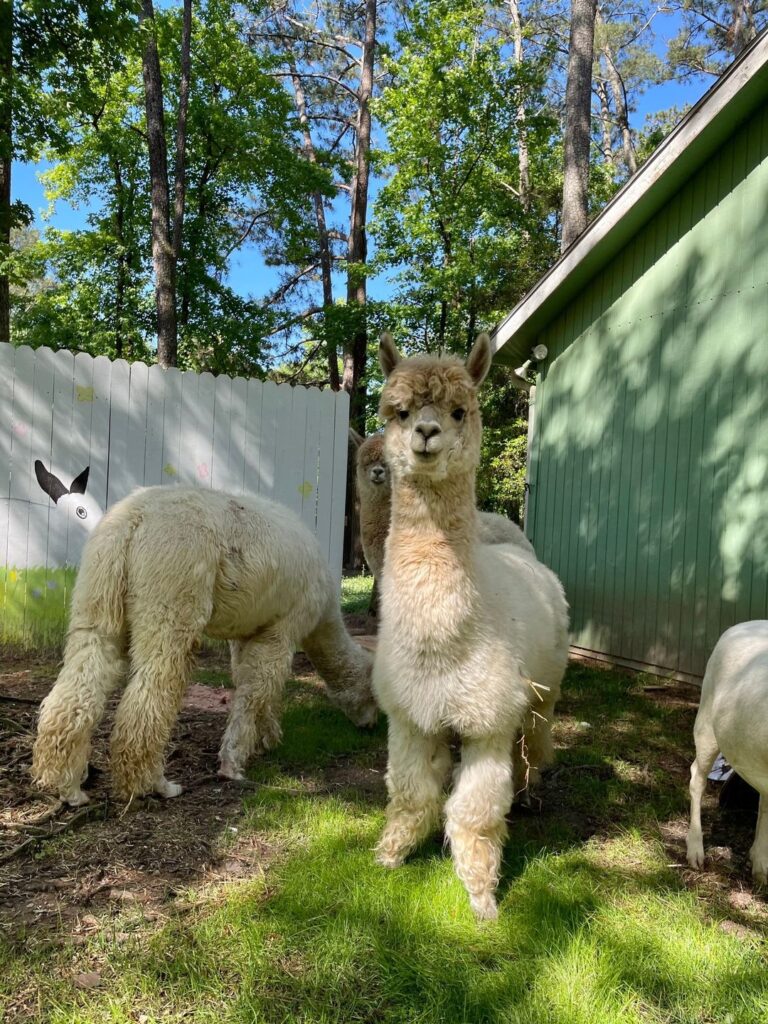 January 21
@
11:00 am
–
January 22
@
4:00 pm
"Come visit Creekwater Alpaca Farm to pet and feed our alpacas in their pens. We are also home to bunnies, goats, pigs, and horses!
Welcome to Creekwater Alpacas! Our unique farm in Snellville, Georgia has been the home of over 50 alpacas since 1993. We offer a safe, close up, hands-on experience unlike any other. Bring the family and enjoy petting the alpacas in their pen, bunnies, goats, and pigs too! Toulouse Geese also call Creekwater home, and you can enjoy it all with our public tours!
Our gift shop offers alpaca fiber clothing, accessories and more.
Ready for a safe, fun, family adventure that's close to home? Come see us at Creekwater Alpacas!"
Hours on Sat 1/21 and Sun 1/22: 11am-4pm (Last Ticket Sold at 4pm)

Admission:
Senior/Military Discount*: $15.00
ADULT Admission: $17.00
Child Admission (Ages 3-13) $12.00
*details on ticketing page
Note: On weekends, you can purchase your tickets online or on eventbrite.
There is port-o-potty available.