Adopt-A-Stream Workshop – FREE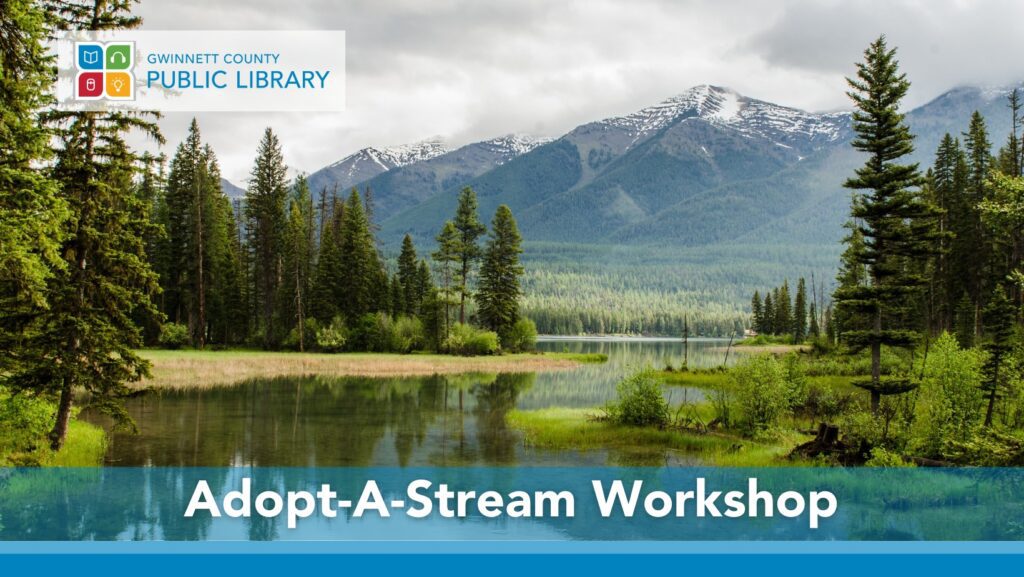 "Learn more about Georgia's Adopt-a-Stream program and how to monitor the water quality of the community's streams.
Georgia Adopt-a-Stream enables citizens to collect baseline water quality data to both observe the conditions of our local streams and become more aware of pollution and water quality issues. Unfortunately, many streams in Gwinnett do not currently meet established state water quality standards. That's why we need your help!
You and your family, co-workers, group, etc. could serve as official "keepers" of a portion of a creek or stream by periodically monitoring its condition with supplies, training, and certifications in chemical, bacterial and macroinvertebrate testing provided by Gwinnett Clean & Beautiful and the Department of Water Resources. To find out more about the Adopt-a-Stream program, visit gwinnettcb.org/adopt-a-stream/.
In this free training workshop, we will focus on testing the chemical parameters of water quality, learning how to test the dissolved oxygen, temperature, pH, and conductivity of the water. With this three-hour workshop, you can test for an official Georgia Adopt-a-Stream Certification in Chemical Monitoring." *Presented by Adult Services
To register visit: www.gwinnettpl.org/adultservices
Location: Collins Hill Branch: 455 Camp Perrin Road, Lawrenceville, GA 30043
Return to Gwinnett Event Calendar
this free training workshop